The North East RCS provides a long-term vision and blueprint for investment into and management of natural resources for north east Victoria.
The RCS is a whole-of-region strategy that reflects what those who live, work, visit and connect with the north east region are striving to achieve for its natural resources.
Traditional Owners/First Nations Peoples, community and stakeholder aspirations identified during participation and engagement activities for the RCS renewal, has resulted in a series of vision statements for the region. These reflect the long-term visions for the land, water, biodiversity and community themes for each individual landscape and for the overall strategy, looking to 2050.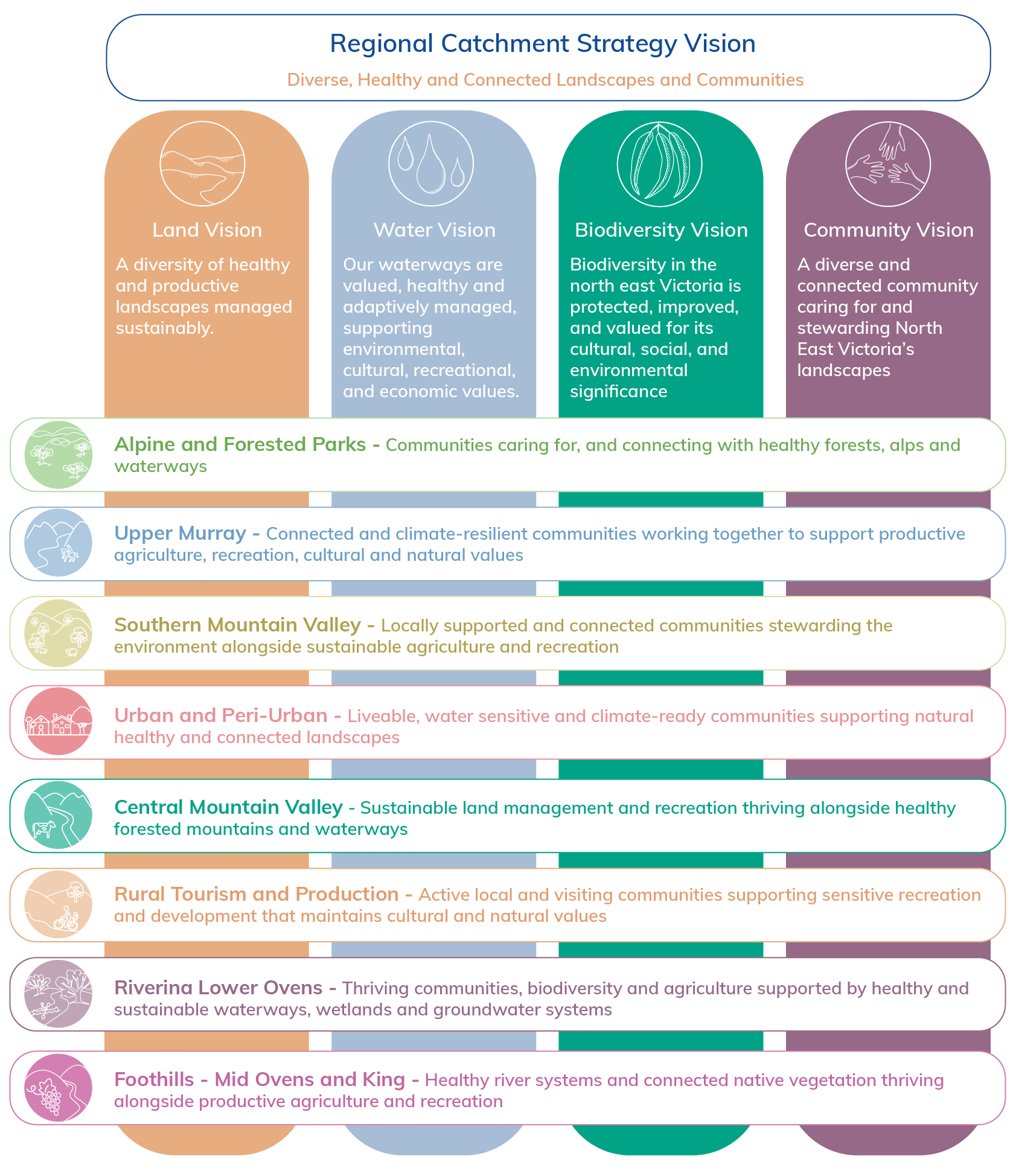 The RCS is structured around four key areas that can be accessed below or in the tabs at the top of the page.